MIPI Converter
MIPI Converter enables devices with LVDS interfaces to support industrial display panels, expanding compatibility and streamlining product development.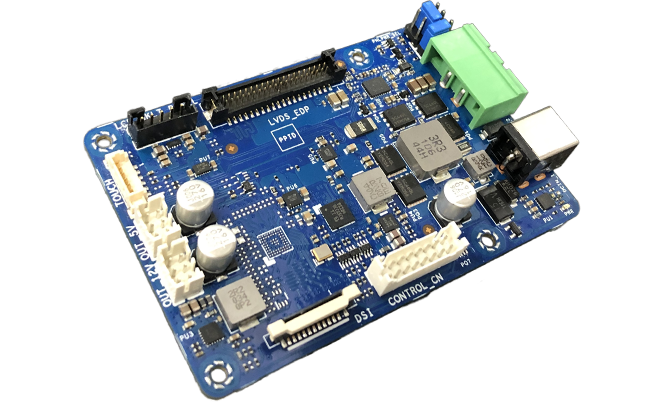 Solution ready
MIPI Converter empowers system integrators by eliminating the need to develop customized hardware — reducing costs and accelerating time-to-market for display products.
Flexible design
MIPI Converter benefits from a flexible, versatile design that enables either two- or four-lane input. It output up to Full HD via dual-link LVDS, and also supports touch input and backlighting. Moreover, it ensures that only one power input is needed — with wide range of voltages supported for display and backlight power, plus 5V or 12V power output to the mainboard.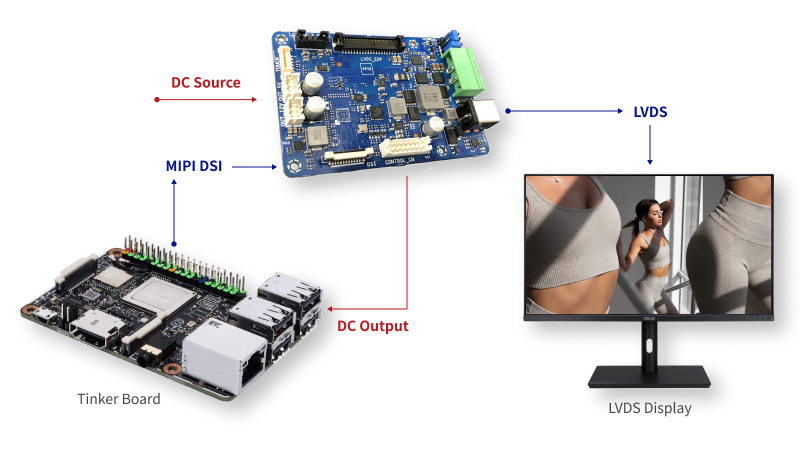 Reliable compatibility
MIPI Converter is specially designed for ASUS IoT Tinker-series products, and botuh Linux and Android operating systems are supported. ASUS IoT also has the capability to develop custom drivers for specific display panels, as well as perform validation tests to ensure stability and reliability — just contact us for more details.