During the competition
During the competition, the ASUS booth was also used for a lucky draw and a Facebook check-in campaign, and turned into a hotspot with its relaxed atmosphere.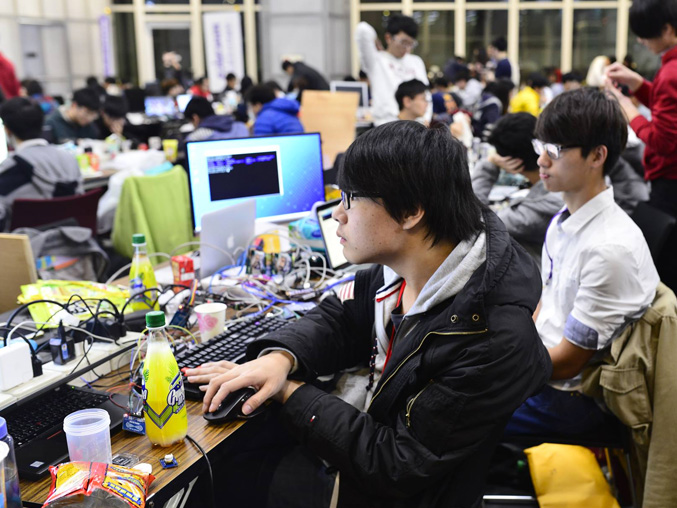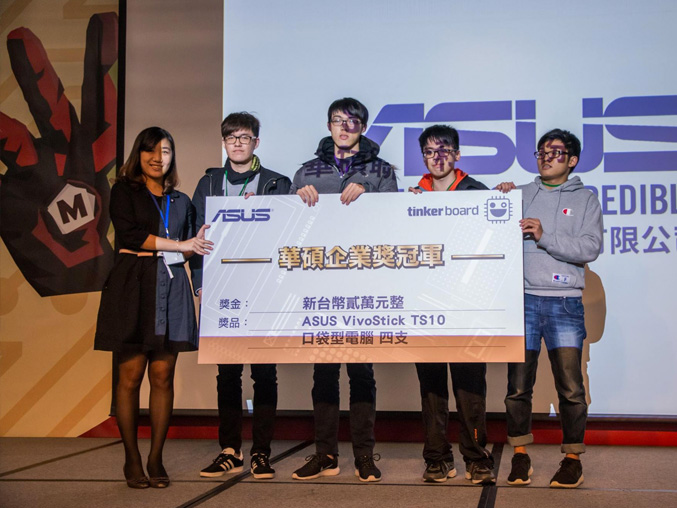 The topic for this year's competition was Smart City. All the students had to develop products that aligned with the following themes: sustainable, livable, society and daily. The goal was to envision ways that city life can be improved in an efficient manner. Then, the students had to turn their ideas into reality, using Tinker Board to demonstrate how a blue print of the future can be implemented to create a smart city.
A large number of teams — 17 out of 50 — chose Tinker Board as their preferred device. What's more, five out of the eight winning teams, who had the opportunity to present their innovations in front of all the competitors, used Tinker Boards. Along with the main Make NTU Makerthon 2017 prize, ASUS also presented two Enterprise Awards as a special prize for excellent teams who chose Tinker Board.
The ASUS Enterprise Awards were broken down into three categories: smart home, smart living, and smart transport. Teams had to incorporate creativity, feasibility and applicability for a chance to win. The level of creativity shown by the final products amazed the judges. It took much debating to pick the final winners: the smart helmet and the smart refrigerator projects. More details will be revealed in the next blog post. Stay tuned.